This post may contain affiliate links.
When I began homeschooling year round, it wasn't even a thing. I know this because spent countless hours researching different homeschool schedules and methods early on in our homeschooling journey.
The "normal" homeschool schedule (Sept.-May) just wasn't working for our family. Something needed to change in our homeschool because we were missing out on quality family time due to my husband's self-employed, commercial fisherman lifestyle.
The only benefit I was looking for from homeschooling year round was more time to spend together as a family. My husband's work schedule kept him away on the good weather days and home when it was stormy. This made making a "normal" homeschool schedule nearly impossible to work with because we wanted to take every day off when he was home.
We've been homeschooling year round for 8 out of the 10 years we've been homeschooling. It has been a tremendous blessing to our family, more than I could have imagined when we began our first unique homeschool schedule.
Over the years I've discovered many hidden benefits of homeschooling year round that I hadn't thought about or considered when we started this part of our homeschooling journey. The benefits continue to amaze me because new ones pop up each year!
5 Hidden Benefits of Homeschooling Year Round
60+ extra weekdays in the summer to homeschool
When you homeschool year round you gain the entire summer season to include as part of your homeschooling journey. This is especially important to those that have state requirements for homeschooling that include a minimum amount of days to homeschool.
I love homeschooling in the summertime because it keeps the "I'm bored" statement at bay, you can enjoy the sunshine, homeschool at the beach and go on field trips when schools aren't visiting.
Create a customized homeschool schedule that benefits your family
Not only do you get to use the entire calendar to your advantage, but you also get to create a homeschool schedule that truly benefits your family. You can plan your homeschooling journey around work schedules, family vacations and more.
There are many homeschool schedule options to choose from or you can customize your own. Our first year round homeschool schedule was quarterly; September through November, January through March and May through July.
Teach subjects/topics at applicable times of the year
This might require you to turn your textbook or curriculum upside down and inside out, but it will be worth it, I promise! By using the entire calendar year for homeschooling you can teach your children about specific subjects and topics at the right time of the year!
It was always confusing to my children why we were learning about spring flowers and tadpoles in the fall or the beach and ocean animals in the wintertime. This is one of my favorite hidden benefits to homeschooling year round because children really need to have the opportunity to experience what they're learning.
Provides structure that kids need year round
It is no secret that children need structure. When you homeschool year round, you can provide your children with the structure they need all year long. That doesn't mean that you're going to homeschool 365 days a year, it just means that you can include learning as part of their every day life.
My children are in high school now and we still homeschool year round. Our schedule is less structured in the summertime, but they are always learning. It keeps them busy, invested in their education and motivated to continue learning for life.
No more long homeschool days
When you only have 195 weekdays to complete the typical 180 state requirement for homeschoolers, that doesn't give you much grace or flexibility. Long homeschool days are typical for those following a "normal" homeschool schedule because they don't have a choice. They have to get it done.
Homeschooling year round gives you the freedom to have shorter homeschool days because you have more to use. You more than double the amount of days that you have to complete your homeschooling by moving to a year round homeschool schedule.
The benefits to homeschooling year round truly abound. I can not imagine what our homeschooling journey would have looked like had we not begun homeschooling year round. The quality time we've gained together as a family and the ability to customize our homeschooling schedule to fit the needs of our family businesses are priceless blessings.
What hidden benefit of homeschooling year round is most exciting to you?
__________________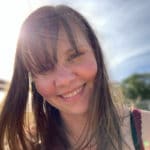 Howdy! I'm Misty Leask, an imperfect country girl from Texas, learning alongside my blessings while loving my husband and living life in the North Woods of Maine. I started my site, Year Round Homeschooling, because I wanted to come alongside fellow homeschool moms and help them find the freedom and resources they needed homeschool their children year round. I'm the creator of the Year Round Homeschooling 101 Course, The Essential Year Round Homeschooling Planner and Phonics with Penmanship and Phonics with Penmanship:Phonetic Combinations. It is my hope and prayer that my site and the resources I provide are a blessing to you and yours.