Meet the expert speakers of the 2019 Homeschool Mom Conference!
Rachael Carman– She had it going on—or so she thought. After surviving sixty-three months of pregnancy, countless sleepless nights, and 35,000+ diapers, this one-time control freak encountered God's grace. And she's here to encourage you to do the same! She loves encouraging and inspiring moms to grow deeper in their walk and relationship with our Heavenly Father.
In her books How Many Times Do I Have to Tell You? and How to Have a HEART for Your Kids, she challenges mothers to surrender their will and draw closer to the Lord. She invites moms to join her in loving God passionately and worshiping Him fully while sweeping up Cheerios, doing laundry, and planning dinner. You will be affirmed in your role as a mother as she speaks of her own struggles with perfectionism and impatience and shares her challenges, failures, and victories amid the ever-changing seasons of life. Her honesty will surprise you, and her humor will put you at ease.
She has been married to her beloved, Davis, since 1986; their life has been a roller-coaster ride, with God at the controls. They have seven kids and her family loves to laugh! She enjoys playing in the dirt, eating dark chocolate, and walking on the beach. She and her husband own Apologia Educational Ministries, she's an author and speaker – she is passionate about helping moms not only survive motherhood, but draw near to the Father and thrive in motherhood.
Rachael's conference workshops include: How to Have a HEART for Your Child and How Many Times Do I Have to Tell You?
Michael + Carlie Kercheval have been smitten by one another for over 2 decades. They were college sweethearts before marrying one another in June of 2000. Mike + Carlie have 3 children and are currently in their 14th year of homeschooling. They are the masterminds behind Online Bible Studies for Couples and Goal Setting for Couples. Mike + Carlie are the co-authors of the best-selling marriage devotional: Consecrated Conversations. In 2012 they founded Fulfilling Your Vows™ and have since reached hundreds of thousands of couples around the world for Christ.
Mike & Carlie's conference workshop is titled: How Marriage is Like Homeschooling.
Jeannie Fulbright is a veteran homeschool mother, Certified Christian Life Coach, best-selling author, and national speaker.
Jeannie earned her Bachelor of Arts from the University of Texas, where she was a radio sportscaster and wrote for the student newspaper, The Daily Texan. She is finishing her Masters in Creative Writing through Fairfield University. Jeannie is the author of Apologia's Young Explorer series, Exploring Creation with Astronomy, Botany, Chemistry and Physics, Anatomy and Physiology, Zoology 1, 2 and 3. Jeannie also blogs, writes for national magazines, and has been speaking at conferences across the United States since 2005.
Jeannie prepared her children for college during their homeschool journey. After homeschooling through high school, her oldest daughter attended the University of Georgia on scholarship and graduated Magna Cum Laude with a degree in Photojournalism. She works as a photo editor at CNN in Atlanta and also owns her own photography business, with her work appearing in many local and national magazines. Jeannie's two sons also attend the University of Georgia on scholarship, both pursing the passions that developed in high school. Jeannie's youngest daughter will join her brothers at UGA this fall.
Visit Jeannie's website www.jeanniefulbright.com and sign up for her newsletter to learn about upcoming products and receive encouragement for the homeschool journey. Jeannie can also be found on Pinterest, Facebook, Twitter, and Instagram.
Jeannie's conference workshops include: Notebooking – How to incorporate this effective method in your homeschool, no matter what curriculum you use, Notebooking – How to incorporate this effective method in your homeschool, no matter what curriculum you use, and Breathe Life into Science – How to make science your children's favorite subject, while giving them a solid foundation that's both enjoyable and proficient.
Hal & Melanie Young are the award-winning authors of Raising Real Men, No Longer Little, and Love, Honor, and Virtue, an Amazon bestseller. They are publishers, writers, bloggers, and popular conference speakers internationally, known for their Christ-centered focus and practical, real-life stories. They are the parents of six real boys (four grown!) and two real girls and live in noisy, messy happiness in North Carolina.
Hal & Melanie's conference workshops include: Homeschooling for Parents of Preschoolers, What Gifted Kids Really Need, How to Not Lose Your Teens.  
 Sherri Seligson is a 21-year veteran homeschool mom of 4 children, a degreed marine biologist, researcher, wife, and Christian. Before being promoted to motherhood, Sherri worked as a marine biologist at Walt Disney World's Living Seas, publishing shark behavior research. She has authored Apologia'sExploring Creation with General Science, Marine Biology and Internships for High School Credit, instructional video courses for Apologia's science curricula, and companion curricula for feature films including Dolphin Tale and War Horse. An international conference and retreat speaker, Sherri uses transparency, truth, and humor, to encourage moms on their homeschool journey and to teach families and students the importance and excitement of studying God's creation
Sherri's conference workshop is titled: What's Going On With Your Middle Schooler? How to Homeschool During the Transition Years.
Katie Hornor- A prolific author, speaker and online business coach, Katie Hornor is leading the Spanish homeschool movement at lemonhass.com, and homeschooling her own 5 kids from the shores of tropical Mexico. Her session on homeschool comparison will empower you to break free and embrace the uniqueness of your family and homeschool. Connect with her in English at paradisepraises.com
Katie's conference workshops is titled: Comparison: The Sure Way to Ruin Your Homeschool and How to Avoid It.
Joanie Boeckman has been homeschooling her tribe of six kids for five years. She is a first generation homeschooler who has fallen in love with the home educating journey. Her popular Homeschool Preschool Planner has helped thousands of parents plan lessons for littles.You can find her blogging at Simple Living Mama and hanging out on Instagram and YouTube.
Joanie's conference workshops: Homeschooling Toddler to Tween and Every Stage In Between, How To Teach Your Preschoolers with Books, and First Generation Homeschooler: What Am I Doing?
Kathie Morrissey is the mother of 8 children, wife to Alan for 39 years, and a committed homeschooling mom of 31 years. She is the founder of The Character Corner, where she loves to blog about parenting, family life, homeschooling, and life in general. You can also find daily encouragement on her Facebook page. Kathie is a popular speaker at home school conventions and support groups, as well as ladies retreats. Her heart's desire is to help and encourage parents to be purposeful in raising Godly children with strong Christian character, who walk in purity, and have a heart for God. She is also the author of two popular character curriculums, and several other books written to encourage Biblical parenting.
Kathie's conference workshops include: 10 Things Every Homeschool Parent Must Remember, Tips For The Frustrated & Stressed Homeschooling Mom, and Sibling Squabbles In The Schoolroom.
Angela Taylor is a lover of God, people and coffee. Her passion is helping moms realize that they are equipped for the job God has called them to. She is the wife to Steven, her want a be Ninja Warrior husband, mother to her four highly entertaining children and writer at www.schoolingwithgrace.com and in her free time can be found…wait… free time??
Angela's conference workshop is titled: Tips and Tricks for Teaching a Struggling Reader.
Kerry Beck helps you get past the perfect Pinterest, Instagram or Facebook image and get on to real life…real life ways to inspire your kids to grow in Christ and love learning.After 10 years of homeschooling (my kids have graduated), she enjoys meeting with moms to encourage them in raising, educating and encouraging their own kids. She wants to help you inspire your kids to love learning, giving them a superb, Christian education . . . where they will think critically & Biblically.
Kerry received her Masters of Education and authored several books, including 
Approaches to Christian Homeschooling, Raising Leaders, Not Followers 
and
Teach Your Child "How to Think" with Mentoring
. She wants to give you a free ebook, 
Everything You Want to Know about Homeschooling
 at 
HowToHomeschoolMyChild.com
Kerry's conference workshops include: Approaches to Christian Homeschooling, 3 Strategies to Encourage a Love of Learning, and Teach Your Children "How to Think" with Mentoring.
Terri L. Hedrick, M.S. is a Catholic homeschool mom to two teens. She works for a private company as an online instructor to hospital-homebound students, and runs her own business as a homeschool consultant and curriculum creator at Our Happy Medium Academy. She blogs about homeschooling and homesteading at Our Happy Medium. When she's not working, you can find her in her garden, up on top of her horse or tending to her bees!
Terri's conference workshop is titled: Why We Skipped Middle School, and Why You Should, Too!
Teacher, mom, and director of Yellow Wood Success Academy in Lexington, KY, Laurie Geary, is passionate about strengthening her students' ability to learn by giving them tools to help them overcome learning challenges. She began Yellow Wood Tutoring in 2013 and has helped many children find success through her holistic and unique approach to education, which she calls "Success Training", in her cottage school and tutoring center. Laurie has also developed online workshops on Success Training and provides workshops and trainings for other teachers, moms, dads and administrators.
Laurie's conference workshops include: Movement = Focus!, Struggling Learner? Find success!, and Struggling with Memorization?
Michelle Huddleston is an Author, Speaker, Mentor, and Home Education Specialist who is passionate about helping other moms learn to live unapologetically authentic. Together with her husband, Bryan, they began their ministry, With the Huddlestons, as a thriving virtual community for homeschooling families, offering innovative tools, resources, and support. Their first ministry is raising and homeschooling their four blessings, ranging from 1 year old to 11 years old. Michelle (and Bryan) would love to connect with you and help take the pressure off home education – normalizing it one family at a time.
Michelle's conference workshops include: Learning How To Homeschool YOUR Way, When the Curriculun You Chose Doesn't Work, and I Pulled My Child Out of School, Now What?
Beth Learn is a core fitness specialist and the founder of Fit2B Studio, the world's premier provider of online workout videos, ecourses, and the Fit2B Radio podcast. Beth holds a bachelors degree in Exercise and Sport Science, multiple fitness certifications, and she specializes in abdominal separation (diastasis recti). Her comprehensive, effective workouts range from the most basic breath and alignment work to the most advanced stretching, cardio and weightlifting exercises, all taught with her unique style of cueing for core awareness. Beth homeschools in rural Washington State on 7 acres with her husband of 17 years and two children, 14 chickens, 6 goats, 7 barn cats, one cow, one horse, one puppy. When she's not practicing exercises for a future Fit2B film session, you'll find her trying her best to teach math and grammar to her two wildlings, reading historical fiction, walking really fast, lifting heavy things, teaching group fitness classes, picking blueberries, or binge watching Netflix while surfing her phone for new research. Above all, she is passionate about helping women understand the importance of exercise and how their bodies work, so they can be strong contributors to their families, communities and world.
Beth's conference workshop is titled: Planning Purposeful PE In Your Home.
At 40-something, Tricia Brookover is finally living life her way, from tackling a 20-year dream to really homeschooling her own way. And this 10-year veteran homeschool mom is on a mission to help others do the same. On her blog and on her YouTube channel, she has one mission—empower moms to create a homeschool life uniquely their own.
Tricia's conference workshops include: Middle School: Magical Years or Maddening Years?, and Managing it All When You Can't Manage to Do It All.
Wanda Gibert is a busy mom of six adult children and five spunky grandchildren. She understands the demands of managing life as a wife, mom, leader and entrepreneur. Wanda has served in the forefront of the modern home education movement providing key advisory counsel in state and national leadership. She has learned the fine art of balancing her responsibilities at home while serving in key leadership positions in her church and managing her consulting business, Kingdom Vision Press and spearheading her intergenerational blog, www.proverbs14-1woman.com, for moms whom want to invest in their homes, relationships and families. Her presentations have been characterized as practical and inspiring.
Mentor, conference speaker and author, Wanda has written several books including, Influence, a 12 week study to strengthen marriage, The SMART Planner and My Selah Moment™, a Bible study method and devotional to assist women in a deeper study of the Word of God. Wanda utilizes her gifts to bring practical solutions to "problems" within the home and the educational and church sectors.
Wanda's conference workshop is titled: Cultivating a Thriving Marriage while Homeschooling (For women only).
Anne Campbell is the mother to three boys (in every sense of the word!). A former classroom teacher with a BA in English, she is a writer, editor, ESL teacher with VIPKID, and homeschool consultant. Homeschooling for 16 years, she recently graduated her first son, who learned at home from K5 to college. Anne enjoys customizing learning experiences to meet the needs of her 3 boys as they embrace the lightbulb moments of discovery every day. She teaches other homeschool teens through literature study, research paper writing, and living history experiences. When the Campbells are not in their schoolroom, they are outside soaking up God's beautiful creation and looking for new critters to bring home. Visit Anne's blog Learning Table for help navigating everything homeschool, from early learning to college admission. Follow Learning Table's adventures on Facebook, Pinterest, and Instagram.
Anne's conference workshops include: High School Roadmap and How to Make Dual Enrollment Work for You.
Michelle Osborn is the owner and founder of Yellow House Book Rental, specializing in providing homeschool curriculum for rent or purchase, as well as counseling and guidance for homeschool families. She is a wife of 29 years, a 22-year homeschool veteran, and mom of four amazing children. Two of her children are now married, each with one child, and another on the way, (Grandparenting is the BEST!).  Both are entrepreneurs, running their own businesses. One of Michelle's children will graduate from college this spring, 2019, (having done so in three years), and her youngest will graduate from high school this spring, as well.
Michelle's passions include serving by leading worship at her church and encouraging homeschool moms through one on one, social media and speaking engagements.
Come on over to Yellow House Book Rental to find out more about Michelle, her family as well as how YHBR could give you and your family more options in meeting your homeschool needs and budget.
Michelle's conference workshop is titled: Why Don't Your Children Act Like Homeschoolers?
Misty Mendoza is married to her high school sweetheart. They have 5 children, ranging in ages from 5-19. Having a child off at college now, she has witnessed how fast the years fly by and inspires fellow moms to make memories with their children. She shares about motherhood, homeschooling, and foster/adoption at manyseasonsofmotherhood.com . You can connect with Misty on Facebook, Instagram, Twitter, and Pinterest.
Misty's conference workshops include: Preschool Should Be FUN!, Cooking Challenges – Imagine your favorite cooking show mixed with homeschooling and a dash of Home Ec, and Today's Moments Are Tomorrow's Memories.
Randi Smith is a mom of two boys. Most days you will find her homeschooling her boys or sitting in an ice rink cheering her son's hockey team on. When she has a moment to herself, she will have a book in her hand or be walking the dog. She uses her background in child development to blog about homeschooling, especially children with learning differences over at peanutbutterfishlessons.com.
Randi's conference workshops include: Seven Skills to Comprehending Non-Fiction Texts, Developing Good Number Sense In Your Children, Will My Kids Ever Listen?: Strategies and Activities to Improve Listening Skills, Will My Kids Ever Listen?: Strategies and Activities to Improve Listening Skills, and Does My Child Have a Speech Language Delay?
Sara Jordan Panning is an author, homeschool consultant, speaker, and homeschooling mom of three girls who loves to encourage other moms with practical tips and inspirational ideas on her blog, Heart and Soul Homeschooling. She is passionate about helping moms find their homeschool groove with a relaxed, delight-directed approach to learning. You can find her on Pinterest, Twitter, and Facebook.
Sara's conference workshop is titled: How to Cultivate a Delightful Learning Atmosphere
Shaun Taylor is a mompreneur who has been married to her wonderful husband for 13 years, and a mom to their 3 beautiful children. As if homeschooling their children isn't enough; they own a logistics business, catering business, and Shaun is a homeschool consultant. They were blessed to step out of the corporate world several years ago, and have not looked back.
Although Shaun is based in Texas, technology allows her to work with clients around the globe. She inspires parents to find ways to adapt their homeschool, to their desired family-life. But, really, she's on a quest to help families transition from public education to educating at home. Her goal is to guide families forward in their homeschool journey using her experience, wisdom and vision. She understands that educating at home doesn't look the same for everyone, and she's passionate about helping families find their tailored fit.
Shaun's workshop conference is titled: Grace Not Perfection.
Penny Rogers is a mom living in Autismland with her husband and children. Based on her own personal and often difficult experiences parenting a child with autism, she hopes to educate other families of children with autism on ways to navigate their own Autismland from pre diagnosis to adulthood. You can find her snarky humor at her blog, Our Crazy Adventures In Autismland. She shares tips and tricks on her Facebook page and group, Instagram, Pinterest, and Twitter.
Penny's conference workshops include: Homeschooling Using Disney Parks and Do you know your child's developmental age?
Cheryl Carter is a busy work-at-home mother of five, She is currently homeschooling her twin eight year old sons. She is a speaker, author and counselor. She regularly writes on parenting, relationship and educational issues. Along with her husband, she regularly counsels couples, parents and adolescents. Cheryl is also co-creator of the Meaningful Moments journal series, which helps individuals and families connect in meaningful ways to one another and God. Active in her local church, Cheryl serves on the weekly prayer team. In addition to teaching college English and creative writing part time. She is the founder and CEO of Life Legacy Books and Collegiate Learning Center. Cheryl's is always thorough and insightful. Her presentations are marked by candor, authenticity and wisdom. Everyone leaves her sessions with nuggets of truth and easy-to-implement ideas. Visit www.FamilySuccess.or and www.CollegiateLearningCenter.com.
Cheryl's conference workshops include: College Prep for Special Needs Homeschoolers, Seven Secrets all Homeschool Parents Should Know About College Admission But Probably Don't, and Writing a Killer College Admissions Essay.
Connie Deal is a credentialed teacher turned work at home mom of two little ones- a 4 year old girl and a 3 year old boy and their two dogs. Her family lives in mostly sunny northern California. When they're not doing learning activities, Connie and her kids are gardening, taking pictures, going for walks, or enjoying time outside. Connie left the classroom when she became a mom, but she's a teacher at heart and loves helping others. Her years in the classroom helped Connie see where children commonly struggle, which is why she created programs to help parents teach their toddlers and preschoolers the skills needed for success in school and beyond, all through playful learning activities. Connie understands the demands modern moms face, and also enjoys helping fellow moms create calm, peaceful homes in this fast-paced busy world that we live in. She can be reached at info@conniedeal.com or on Facebook and Instagram (@LessonsAndLearningForLittles).
Connie's conference workshops include: Using Transitions and Wait Time for Learning, From Hobbies to Homeschooling,  and Learning in the Kitchen.
Leslie Rutland and Katie Chancellor are a mother and daughter team with a passion for great books and helping connect others to them at LearningThroughLiterature.com. Leslie spent many years as a teacher, tutor, and homeschooling mom and loves to help children fall in love with reading. Katie spends much of her day reading aloud to her kids as they learn together at home and discover fabulous books, old and new.
Leslie and Katie's conference workshop titles include: 5 Simple Steps to Build Your Own Literature-Based Homeschool, Start a Homeschool Book Club and Help Your Kids Delight in Stories, and Building Character Through Books.
Jan L. Burt is a 25-year homeschooling veteran, mother to five children, and has been happily married to Tony for 27 years. Her current ministry opportunities include 11 years of youth ministry alongside her husband, leading a weekly women's Bible study, and being a part of a group of 30 women who serve the Christian community and meet together weekly afor Bible study and discipleship. Jan and her husband also serve on the board of ministry directors for their local church. She is the owner/operator of JanLBurt.com and blogs at MomsWhoHomeschool.blogspot.com, and has written articles and was a product reviewer for The Old Schoolhouse Magazine. In addition, she is the author of The Homeschooling Mothers Bible Study (available on Amazon) and the recently released Once-A-Year-Homeschool Planner (An All-In-One, All-Student, All-Subject Planning System). Her latest endeavor is an online Bible study member site aimed at the encouragement and discipleship of Christian women of all walks of life, with a primary focus on Titus 2 discipleship. Visit JanLBurt.com for more information about the member site.
Jan's conference workshops include: Planning That Works When Teaching Multiple Grade Levels and Short Devotions for Long Homeschool Days.
Jeniffer Do Nascimento is a homeschool mom of six whose minimalist attitude helps her keep the house somewhat clean and fresh, delicious food on the table without breaking the bank. She stretches every penny, makes every moment count, and is never far from a good book and a cup of coffee. You'll find her journey of frugal living and homeschooling her brood at Thou Shall Not Whine.
Jeniffer's conference workshops include: Gentle Productivity – Finding grace in your days in your current season of life and Homeschooling High School with a Literature Based Curriculum.
Julie Mendez, a mom to two girls, and also a Career Coach with Working While Homeschooling (www.WorkingWhileHomeschooling.com).
Combining her passion for homeschooling and supporting mothers, under the new umbrella, Working While Homeschooling, Julie Mendez's goal is to encourage all women, homeschooler or otherwise, to identify their dream and pursue it with ingenuity, passion, and determination. She believes her calling is to aid others in finding fulfilling work that utilizes their unique talents. One of Julie's greatest rewards is hearing from excited clients about that new job offer they just received.
Julie Mendez has three career-related certifications, ten years as a Career Coach, five years in the recruiting industry in both New York and Washington, DC, and a degree from New York University. In addition, Julie's background includes a bit of a gypsy lifestyle following her spouse's career around the world, and even a stint working at the US Embassy in Rome, Italy. She is also a regular Event Speaker for multiple organizations including national career networking sites, regional career groups, employment-related teleseminars for US Embassy communities, and teleseminar presenter for the National Resume Writers Association. Her background has given her a unique perspective into the recruitment process and the job search strategy that gets women back to work (in a job they love) quickly.
Julie's conference workshops include: What Working While Homeschooling Parents Wish They Could Tell You and Full-Year Schedule Planning to Keep Your Sanity.
Aimee Smith is a second-generation homeschool momma who lives in daily tension between God's call to work in the trench of motherhood and His call to rest as His daughter. She faces each day with tenacity as she disciples her four children (ages 9-15) and leads in her local homeschool community, all while fighting chronic illness. Join Aimee at www.aimeesmith.com for strategies to cultivate victorious rest in the midst of your trench.
Aimee's conference workshops include: I'm Not Patient Enough to Homeschool, Classical Education for the Average Student (Classical Education 101), and How to Teach Anything by Simply Asking Questions (no lesson plan required).
Tal Hoover has over 14 years of home education under her belt, and nearly a decade of experience
in tutoring, online education, and writing curriculum. Tal specializes in teaching Biblical and world
history, multicultural studies, comparative religions, art history, and of course, professional artisan
cookie decorating. She has a bachelor's degree in Leadership and also holds certificates in criminal law and paralegal studies. Missions work, mentoring and empowering not only her own family, but others is her top priority. She loves connecting with those that are seeking to educate their own children and
become entrepreneurs to promote self-sufficiency. Visit her blog here.
Tal's conference workshops include: One Room Schoolhouse Homeschooling For Large Families and Curriculum that you Create! 
Abby Banks is a former classroom teacher, now homeschool mom of five. Abby loves to equip and encourage other homeschool families. Parents are uniquely gifted to teach their kids! Join her at 4onemore.com and the Homeschool with Moxie Podcast to learn how to embrace your journey and find your groove.
Abby's conference workshops include: Yearly Lesson Planning in Less Than 1 Hour, Solutions for Homeschool Burnout, and Can I Really Homeschool High School?
Rebekah Sayler is the creator of A Better Way to Homeschool, author of Homeschooling From the Inside Out, and homeschooling mom of five rambunctious sons. Yep. It's as crazy as it sounds! She is most thankful for the love and support of her husband of almost 30 years, Craig, for being her rock and best friend in this wildlife they created together.  When she's not dodging nerf bullets or stepping over piles of Legos, she creates classes, printables, books, and resources to encourage Christian homeschool moms to trust the Lord in their journey. Her heart's passion is to share the truth that it is possible to educate your kids using God's word as a guide while focusing on the holy trinity of homeschooling: heart, attitude, and character.
Rebekah's conference workshops include: How to Teach Kids to Write, Make and Sell Printables on Teachers Pay Teachers, and A Roadmap for Teaching Math All the Way Through High School.
Julie Polanco is a 16+ years veteran homeschooling mom of four challenging, artsy kids. She is the author of two books for moms–God Schooling: How God Intended Children to Learn and 100 Ways to Motivate Kids–and the high school botany instructor for www.SchoolhouseTeachers.com. Julie has been featured in several publications and blogs, including Today's Parent, Old Schoolhouse magazine, Some Assembly Required, Homeschooling with Heart blog, and Alternative Health Guide. She teaches live middle school science workshops for her local homeschool co-op and is actively involved in her church's women's ministry. You can find her at www.julienaturally.com where she offers natural learning & living solutions for challenging kids and their families.
Julie's conference workshop is titled: Yes, you can! Keys for Successful Interest-led High School.
Veldorah J. Rice is the owner and administrator of Write from the Heart, an online writing and literature program for homeschoolers in grades 6-12 that has been operating since 2005. She has worked in public and private schools and for almost twenty years is currently also an adjunct instructor at a community college. Veldorah holds three BA degrees in English, History, and Communication from Grove City College and a duel MA degree in English and Film Studies from University of Pittsburgh. In her free time, Veldorah loves to travel and work in the film industry as a producer and art director. Follow Veldorah and Write from the Heart on Facebook, Instagram, Twitter, Tumblr, and Pinterest.
Veldorah's conference workshops include: Five Activities to Help Students Love Writing  and Evaluating Sources for Credibility.
Monica Irvine, President and creator of The Etiquette Factory, LLC, is a master motivator and dedicated instructor who loves to help children and adults see the benefits and rewards of having proper etiquette, mastering professionalism and excelling in social skills. As a Certified Etiquette Instructor and Life Coach and working in the hospitality industry for 28 years, Mrs. Irvine specializes in etiquette and professional instruction to help ensure the success of each individual both personally and professionally. Mrs. Irvine is the published author of four books on etiquette including Etiquette for Beginners, Etiquette Intermediate, Etiquette Masters and Raising a Generation of Ladies and Gentlemen as well as 12 storybooks for children. She is also the author of A Schedule Makes for a Happy Family . Mrs Irvine is a national speaker, speaking to thousands of parents, educators and children every year. Residing in Knoxville, TN with her husband, this retired homeschool teacher, spends her free time playing tennis, running and enjoying her family of three boys and a granddaughter. You may contact Mrs. Irvine at monica@TheEtiquetteFactory.com or via her two websites at www.TheEtiquetteFactory.com and www.BusinessEtiquetteStandards.com
Monica's conference workshops include: Raising Our Boys to Be True Gentlemen, Raising Our Girls to Be Ladies, Table Manners Essentials for the Whole Family, and Dating or Courtship.
Christel Brewer is a wife and homeschooling mother of 8 beautiful blessings. As a former Camp Director, her passion is to help children develop a love for themselves and learning by using fun and engaging activities. She intertwines her professional background in youth development, non-profit management, and camping into fun and exciting workshops for all ages. She says her M.B.A. in Management is what helps her Coordinate the Chaos of her daily life. When she isn't wearing her "mommy hat, " you can find her blogging over at Perfectly Blended and Blessed or managing her non-profit, Focusing on Families, Inc.
Christel's conference workshop is titled: In Pursuit of Passion: Incorporating Your Child's Interest in Their Education.
Jennifer Elia, homeschool consultant, curriculum creator, blogger, and Amazon best seller author, is Founder of Sound Foundations Homeschool which is dedicated to giving homeschool moms the tools they need to thrive in their home education career. Jennifer provides one-on-one consulting, personalized and original curriculum plans, and practical advice for those just beginning their homeschool journey, as well as those who just need a little boost. She lives in New Jersey with her husband and four children whom she has been educating at home for the past 10 years. When Jennifer isn't busy researching the best curriculum solutions, she enjoys gardening, crafting, and writing. You can find Jennifer on Facebook and Pinterest.
Jennifer's conference workshops include: Thinking outside the Curriculum Box and You Know You are a Homeschool Mom If….
Janine LaTulippe is a homeschool mom of 6 blessings. She believes that an elite education begins in the home. Her mission is to help make it easier, more affordable and more effective to homeschool! You can check out her sites at TrueAimEducation.com or BlueManorEducation.com!
Janine's conference workshop is titled: 5 Steps to Start Homeschooling – Secrets from a homeschool mom of 6! 
Britton LaTulippe- No one understands education like Britton LaTulippe. This homeschooling father of five is the author of Reveal-ing School and more than 70 children's books, creator of several early-learning curriculum sets, and the owner of Blue Manor Academy.
Britton's conference workshop is titled: Training Character for Greatness
Carla Jansen is a science teacher turned homeschool mom (with five kids) who likes to go on adventures and try new things. She has a BS and MA in science teaching, experience teaching in traditional and non-traditional classrooms, 10 years of experience homeschooling, and a passion for child-led, interest-driven education. She loves hands-on learning because of the opportunities it gives children to build confidence, solve problems, and connect to real-world learning. She writes at Preschool Powol Packets and Teaching Without Chairs.
Carla's conference workshop is titled: Using Picture Books to Create a Preschool Curriculum.
Jodi Burgholder uses her education as an art teacher to encourage moms that they can give their kids quality visual arts experiences right at home! She is passionate about making the arts accessible and writes at the Kitchen Table Classroom about ways to pass that love of creativity on to the next generation!
Jodi's conference workshop is titled: How to Teach Art When You're Not an Artist.
Shannan Swindler is passionate traveler & homeschooling mom. She enjoys learning on location all over Europe with her 3 favorite travel buddies. Shannan shares her inspiration at Captivating Compass, a family travel & digital homeschool blog. She blogs about affordable family travel and digital homeschooling while traveling with kids. She has 20+ years of international travel experience along with a passion to connect family travel destinations with educational resources,  Shannan brings you inspirational family travel and digital homeschool resources to help you learn on location throughout Europe. When she's not planning the next learn on location travel adventure, you'll find her walking country paths in Scotland.
Shannan's conference workshop is titled: How to Turn Any Homeschool Subject into an Ultimate 'Learn on Location' Family Travel Adventure.
Katie Moore is a slacker, opportunist, and blogger @ TheIronHeartMama.com. She is the wife of Kevin and mama to her three beautiful young ladies and one handsome young man. She is a relaxed homeschool mama of over 10+ years and always looking for new ways to make homeschooling easier, more affordable, and FUN! Katie's favorite words of encouragement to mamas from her years of experience: You don't have to do it all & you don't have to do it alone…
Katie's conference workshops include: Relaxed Homeschooling (for slackers!), Homeschool Planning (for slackers!), and How to Include Your Husband in Homeschooling.
Jennifer Merckling is a former elementary teacher and has been homeschooling her 6 kids for the last 15 years–she's got 3 teens, a first-grader, and 4-year old miracle twins! Jen has a passion for helping moms find joy and grace in their homeschool and parenting journey! She is the author of Ready for Reading, a beginning phonics program tailor-made for homeschool families! In the middle of homeschooling, dishes, and laundry–you can find her blogging about the homeschool
life at jenmerckling.com.
Jennifer's conference workshops include: Simplify Your Homeschool!, Homeschooling High School- Oh Yes, You Can!, When It Goes Off the Rails: How to overcome guilt when homeschooling doesn't always give you the results you expected!, and Homeschooling and the House!
Marcy Loveless is a mother of 5 handsome, crazy boys and a wife to the biggest boy of them all. She is a blogger at UpliftingMayhem.com where her focus is to help moms along this rollercoaster journey we call motherhood. She loves spending time with her boys hiking, exploring, building, playing games or even just reading a book together. She is a firm believer in a loving Heavenly Father who is involved in the little details of our lives. They homeschool their 5 boys and have been for the past 4 years. Their family mantra is, WORK HARD PLAY HARD!
Teresa Wiedrick is always eager to share the freedoms of the homeschool lifestyle with the skeptical, the intrigued, or the interested. Ten years ago, she was searching for arguments against homeschooling, and that search informed her next decade. Her family began home educating when they moved provinces, and her eldest daughter completed grade two. The schedule-free lifestyle enabled their family to travel across Canada, to the Arctic, into Africa twice, and other interesting places.   Teresa's oldest daughter recently graduated from a local high school. Her 16, 13, and 10 year old children continue to learn from home and community. (But obviously they're not always at home, because they're also at dance, choir, soccer, curling, chess, theatre, the senior center, part time jobs and social events.)  A heart advocate of home education mamas, she's writing a book on Self-Care for the Homeschool Mama. She can be found on-line Capturing the Charmed Life and on Instagram and Twitter. She cannot be found on Snap Chat, because she is too old for that. 
Teresa's conference workshop is titled: Homeschool Mama Self-Care.
Laurie Shaw is the founder of Strategic Homeschooling And More. She is a Christian wife, mother of 3, homeschooling teacher, caregiver, and blogger. Her family has had our fair share of struggles. Laurie started blogging to help families feel encouraged and help them through their struggles. Whether it is homeschooling, parenting, or finances, she will walk with you through your journey.
Laurie's conference workshops include: How to Keep Toddlers Occupied When You are Homeschooling and Strategies to Help Your Student Stay Organized in School.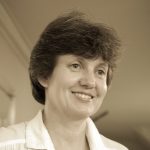 Meryl van der Merwe homeschooled her 4 children and during that time started teaching at the local homeschool co-op. She still teaches there – as well as online at FundaFunda Academy. In addition, she coaches homeschool Science Olympiad and Quiz Bowl teams. She believes education should be engaging, relevant and challenging.
Meryl hosts the Homeschooling with Technology podcast where she shares tips on how to integrate tech in your homeschool. In her spare time, she loves reading and traveling. Follow her on Facebook, Pinterest and Instagram.
Meryl's conference workshops include: Homeschooling for the 21st Century, How to Help your Children Succeed in Online Classes, and How to Develop a Growth Mindset in your Children.

Zara Fagen, PhD firmly believes that you don't have to choose between educational success and sanity while homeschooling – you can have both by decluttering your child's education. Zara applies her unique brand of analysis and reproducible results that she gained as a neurobiologist to teach other homeschoolers how to be awesome at homeschooling, instead of
trying to be it all. She is the author of the best-selling book Minimalist Homeschooling™, and the creator of Simple is the New Smart™. Zara keeps things as simple as possible in Indiana with her husband, and their 4 children and 3 businesses. She is a recovering perfectionist, proud science geek, and aspiring snowbird. You can connect with her on facebook @groups/minimalisthomeschoolingzara; or at her blog www.ZaraPhD.com.
Zara's conference workshop is titled: Gain More by Doing Less: All About Minimalist Homeschooling.
Amy Michaels makes teaching with children's books easy and FUN! She shares book-specific ideas and activities to help your kids get MORE out of the books they read. Connect with Amy on her site to get great book recommendations, teaching ideas, and printables. https://bookbrilliantkids.com/connect/
Amy's conference workshops include: Understanding Reading Levels and Story Scavenger Hunt.