This post may contain affiliate links.

This post is part of the 2018 Homeschooling Through the Holidays series.
One of my most favorite things since I was a child about the holidays is all the baking and cooking. It just doesn't feel like Thanksgiving or Christmas time without all the warm smells and sweet treats filling the house. My entire life, my mom and grandmother spent the end of the year making cookies, fudge, peanut brittle, candied nuts, pies and so much more!
And now that my grandmother is gone and my mom doesn't live nearby, I've taken on the tradition of baking for my family. And as my kids have gotten older, they've become more interested in and excited about helping out.
But I also know that cooking and baking with kids is an excellent way to teach and reinforce math and science topics (and prove that, yes, we really do use that in real life!)
Here are a few ways you can incorporate math and science concepts into your holiday cooking and baking this year:
Double or halve recipes
What better way to practice multiplication, division and working with those dreaded fractions than through cooking? I don't usually follow recipes when cooking on a daily basis, but when my kids are helping or I'm baking, I always pull out the recipe book. And with 6 of us in the house, I almost always have to have my kids double or even triple the recipe. But sometimes, just for fun, I'll suggest they make something small for a snack that requires them to cut the recipe in half or quarters.
This forces them to practice their multiplication and division skills, specifically with fractions. We talk through equivalent fractions to get to numbers that are easier to work with, often drawing pictures to help deepen understanding. I also created a printable chart where they can adjust their ingredients before they start preparing (grab it for free here).
I find cookie recipes are a great place to practice multiplying or dividing ingredients because they're usually a little more forgiving if you make a mistake than other baked goods like cakes and pies. Try my daughter's Peppermint Melty Cookies or our fall favorite Apple Caramel Cookies.
Get measuring
One thing my homeschoolers don't usually get a ton of hands on practice with is measuring. Because we use a more eclectic approach to learning and don't do a lot of traditional school-type "lessons," I like to take opportunities where I can to give them real life experience with measuring.
One of the ways I do that is through using recipes where measures are given in weight instead of cups/spoonfuls. I find many UK recipe (like our favorite scones) use weighted measures more than North American recipes so I sometimes seek out those types of recipes where my kids can practice using a scale to precisely measure their ingredients.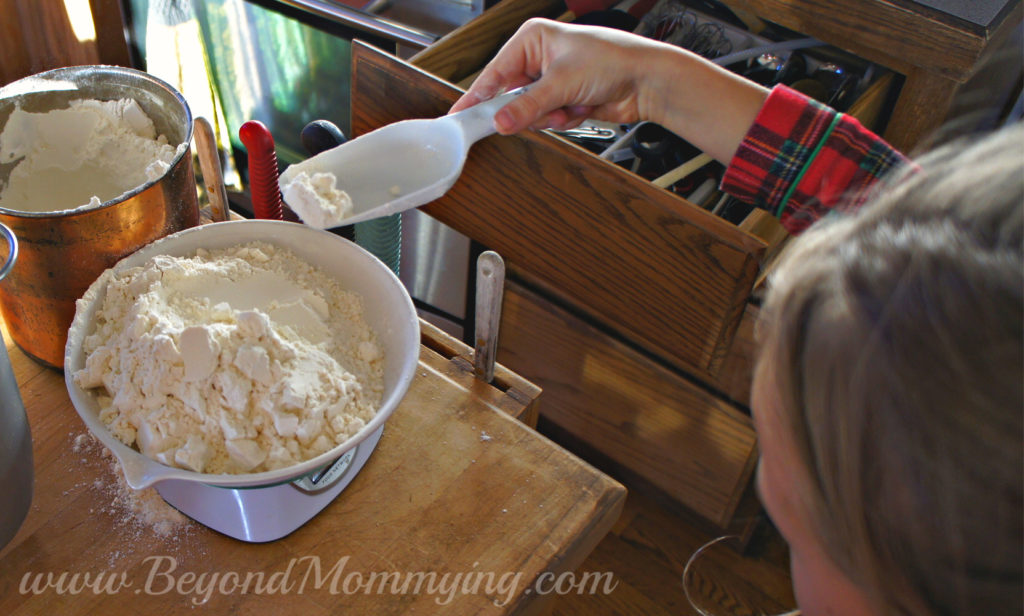 I also teach the concepts of displacement and volume when measuring liquid or thick ingredients. This not only teaches math and science, but also makes measuring easier because you don't have to try too hard to get thicker ingredients flat or packed down. For example, in my Dairy Free Pumpkin Carrot Cupcake, we measure the coconut oil and maple syrup in a large measuring cup first, then add the pumpkin puree, knowing that together, we'll end up with 1 2/3 cups because the puree will displace the liquid ingredients.
Make some candy
Candy is a tricky thing to make because getting the sugar mixture to the right temperature is crucial for success. Get it too hot or not hot enough, and you'll end up with something else entirely! (This is a great graphic and explanation of the different stages of candy making).
Candy making not only gives kids an opportunity to practice measuring temperature, but it also allows for playing with the physical properties of matter a little bit and to also witness firsthand how heat changes matter. If you're making a hard crack or caramel-stage candy, let the kids try taking a little out at each stage of heating the sugar syrup and drop it in water to see how it changes over time. Or check out this explanation of how temperature effects sugar molecules in candy making and try a few of the recipes for each stage.
Experiment with the chemistry of recipes
Cooking and baking provide an awesome opportunity to talk about chemistry and how ingredients interact to create the goodies we love. But why not explore what the ingredients we're so used to using in the kitchen like water, baking soda, salt and baking powder are really made of and why it matters?
What would happen if you left out the baking soda from a cookie recipe? Why not try it and find out! Mix up all the other ingredients and bake up a few cookies then add in the baking powder and bake the rest. What is different? What is the same? Which looks better? Which tastes better? What does baking soda actually do to the cookies? (If you want to know more about the chemical reactions at play in cookie baking, check out this great article and video.)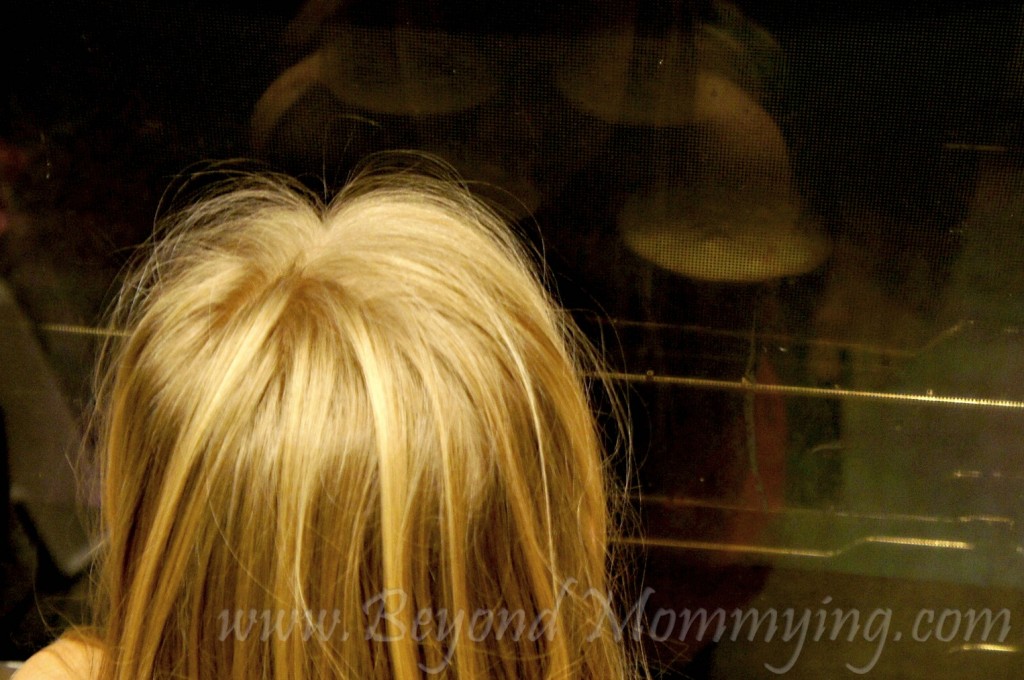 It's easy during the holidays for the days to slip away as school gets forgotten, but by incorporating math and science concepts into your baking and cooking, you can get through the holidays without feeling guilty about using school time for holiday preparation.
Melissa is a homeschooling, ballerina mommy of four and lives by the motto "Life is never boring when you're never alone, but I know somewhere out there, there is life Beyond Mommying."  She shares her parenting adventures on her blog Beyond Mommying. You can also find her on Facebook, Twitter, Pinterest and Instagram.
Don't forget to visit the sponsors of the 2018 Homeschooling Through the Holidays series: