This post may contain affiliate links.
Welcome to Day 9 of the 2018 Back to Homeschool Giveaway Extravaganza! Today's giveaway is sponsored by SKrafty and is one that your children will LOVE!! You HAVE to check it out…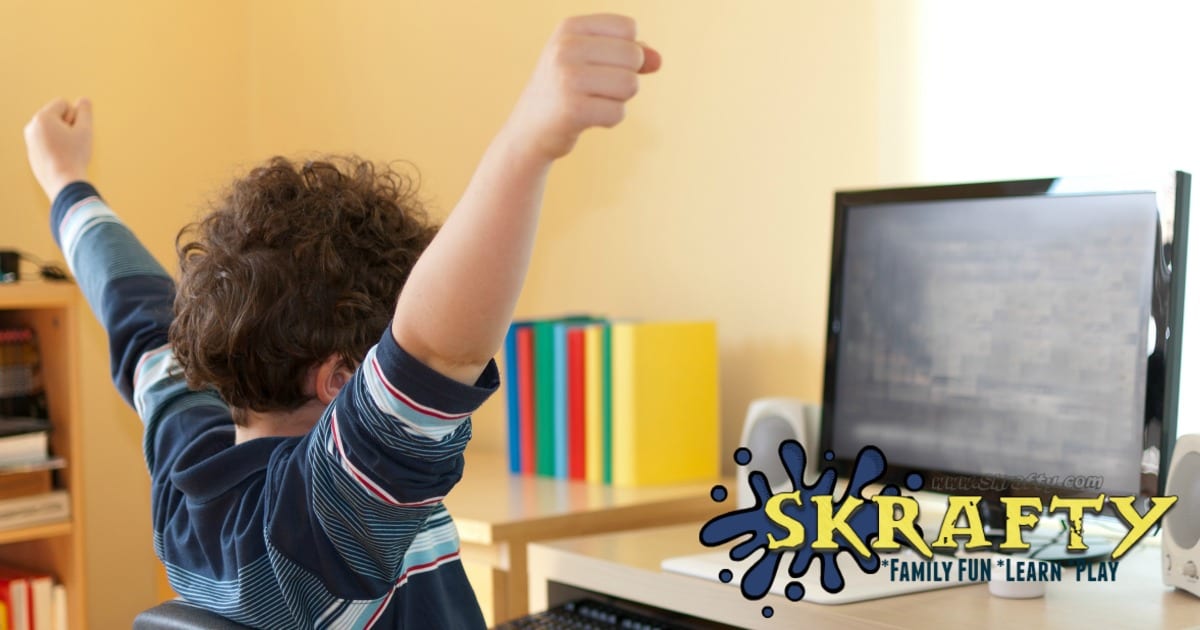 Today I want to introduce you to SKrafty, an online learning community for homeschool students. SKrafty has been around for 5 years now providing online classes, a learning community, AND a family friendly, moderated Minecraft server. SKrafty has something for everyone. Gamers and non-gamers from K – 12th grade can take live courses, join online clubs and more on SKrafty.
Online Homeschool Classes
SKrafty is pretty well known as a safe homeschool Minecraft Server already. But, did you know SKrafty has live classes and self-paced classes for elementary through high school? In the live classes, students interact with teachers and their classmates in a collaborative environment! With SKrafty's highly social community, they have essentially become a virtual co-op where friends interact and learn together.
SKrafty has over 150 self paced classes to choose from in addition to live classes. Most classes have an optional Minecraft activity to further enhance learning!! You can see the library of SKrafty Classes here.
You'll find that SKrafty's live and self paced classes use popular curriculum such as Apologia, The Mystery of History, Institute for Excellence in Writing, Life of Fred, Dave Ramsey, and more. If textbooks aren't your thing, there are also many non-textbook classes available to choose from. All classes are online and allow the students to navigate through them seamlessly with auto-graded quizzes. SKrafty live class teachers present the material, answer questions, encourage conversation around the subject, and even grade papers! SKrafty students LOVE having class with their friends each week.
PLUS, there is an optional Minecraft build associated with most classes on SKrafty. Once your student completes their lesson they are given an optional Minecraft assignment to build over on the SKrafty server. They are able to walk around to see other student's builds as well. So fun!
Family Friendly Minecraft Server
Letting your kids go online to play with others can be a bit scary. Did you know that SKrafty has a large, moderated, family-friendly Minecraft server with chat filters, strict rules about sharing personal information, and other features that make SKrafty a safer alternative? You can head over HERE to see SKrafty's rules.
The SKrafty Minecraft server has creative and survival worlds as well as some really fun mini games for players to enjoy together such as Survival Games, Bed Wars, KitPVP, Sky Giants, Sky Wars, Battle Royale, Factions and more.
Online Clubs for Homeschoolers
SKrafty has recently started clubs to encourage our students to explore new hobbies and interests. These include: an online baking club, a photography club, and multiple book clubs with more in the works.
SKrafty Community
Many life long friendships have already been made through SKrafty!! Your student can plug in to the SKrafty community in many different ways. They can take classes & join clubs, play Minecraft, chat on TeamSpeak, have discussions on the SKrafty forum, attend a SKraftyCon, post videos on SKraftyTube all in an adult moderated environment. Watch the video below to learn even more about SKrafty.

As a 2018 Back to Homeschool Giveaway Extravaganza sponsor, SKrafty is giving one lucky family a one year SKrafty EDU Subscription which includes unlimited access to the entire library of ALL SKrafty classes. To enter to win, simply use the Rafflecopter form below. All entries will be verified. Open to US/Canada residents only. The giveaway period will close on 8/7/18 at 11:59pm EST. The winner will be announced via email the following day. Good luck!