This post may contain affiliate links.
This post is part of the 2017 Homeschooling Through the Holidays series and was written by Melanie from Raising Real Men.
I love holiday baking! I love the warm smell of cloves, nutmeg, and oranges. I have happy memories of standing on a stool cooking with my Mama and Nana. I was looking forward to sharing that with our children.
Then God gave me boys. Six boys. In a row. Not exactly what you picture when you think of baking cookies with kids. But I loved my boys and wanted to make memories cooking with them, too. I just had to adjust my plans to match the way God made our sons.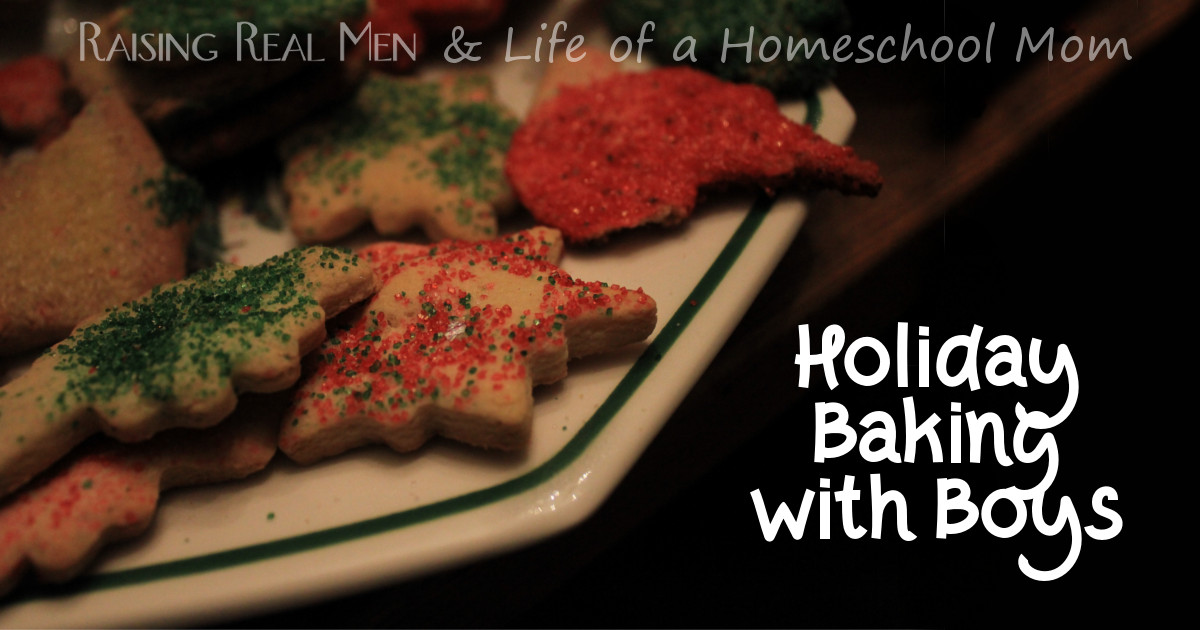 Little boys love noise and mess.
There's nothing wrong with that. Really, there isn't. We're thankful for the men who endured the filth and chaos of the trenches and foxholes of WWI and WWII. God made our boys to be protectors!
You can use their love of messy, noisy stuff to get them excited about cooking.
Our young kids really enjoy making Orange Juice Balls. (Click here for the recipe!) They love banging the vanilla wafers into crumbs (it drives me crazy!), then they get to squish their hands into it, mushing the gooey juice and butter into the crumbs, forming balls and rolling them in coconut. There's no baking to worry about, either.
Boys love doing BIG things.
The bigger the quantities and the more industrial the process, the more our guys loved it. That meant we made huge quantities of cookies and shared them with neighbors, friends, family, the firemen downtown, and the church. As our sons got to be eight or nine and could safely cook with supervision, they loved making Sausage Balls and Cheese Straws. They still got to get their hands into the dough, mashing it all together and forming the shapes. They needed to be old enough, though, to know how to handle raw foods. It's about that age that they can manage rolling and cutting out cookies, too.
Boys love a challenge.
It took me a while to figure out just how much our guys were capable of. I remember being on pregnancy bedrest and reluctantly deciding we just wouldn't be able to make some of the things we usually did, like the Cranberry Braids we loved. It seemed like too much to expect a couple of preteens to make a filled and braided yeast bread, and I couldn't sit up that long. The guys wanted to try, though, and begged me to just talk them through it. Much to my surprise, they did a brilliant job! The bread looked great and tasted even better. I was just stunned.
That's when we started encouraging our kids to try all kinds of things in the kitchen. It seemed like the more complicated a recipe was, the more excited they were to try to conquer it. They mostly succeeded, too!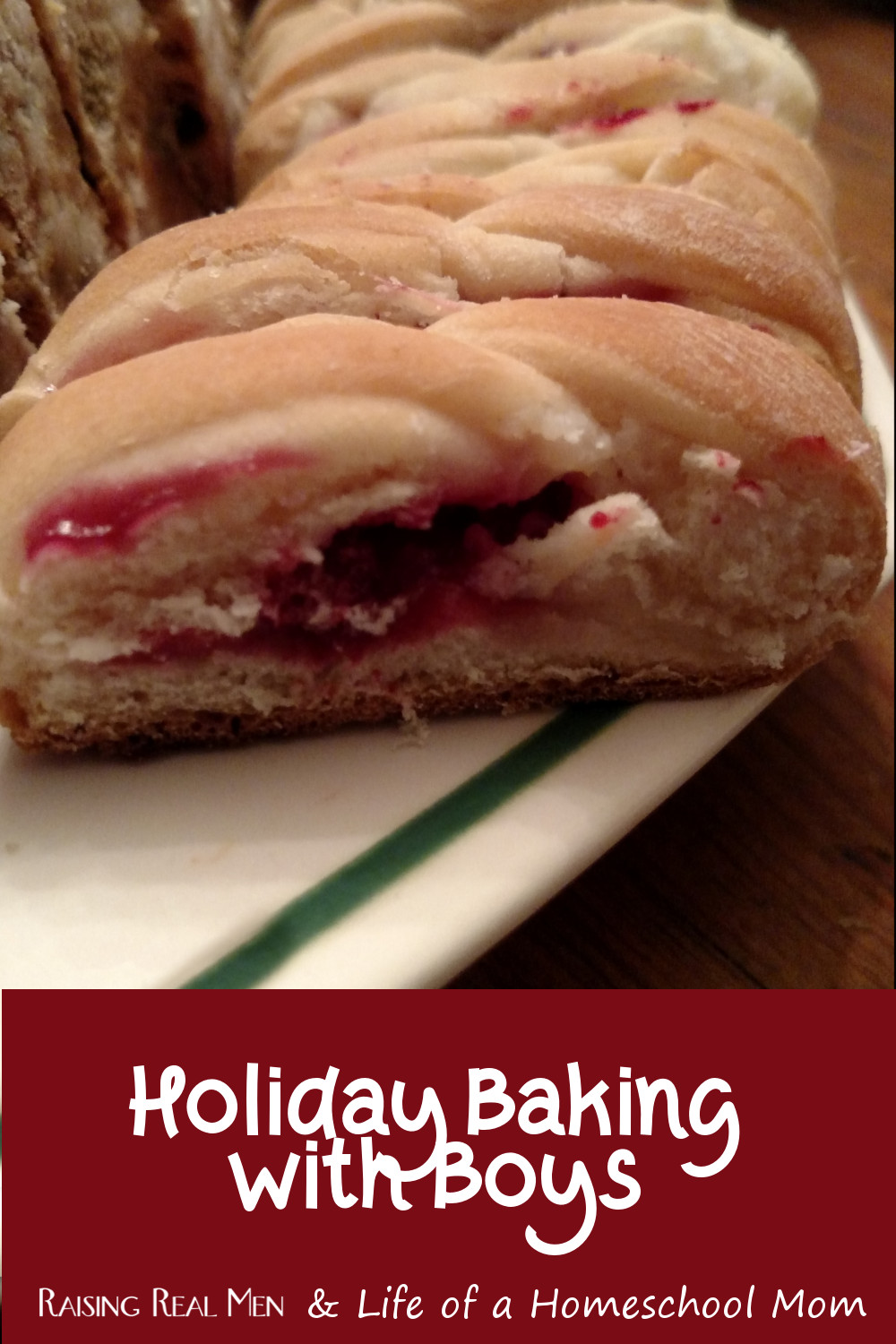 It's been fifteen years since we made that batch of Cranberry Braids together. Four of our boys are all grown up. Tears come to my eyes when I think of baking for the holidays together. I think they must feel the same way, since they all love to cook. Last weekend, one of our adult sons cooked for thirty folks at a marriage retreat while his brother catered a singles retreat somewhere else.
When we cook with our children, we involve all their senses in our holiday celebrations. That helps them remember the happy times we had together. Our boys talk about how whenever they smell cloves, wherever they are, they are instantly transported in their minds to Christmas at home and our Christmas tea. I love that because I hope that they'll also remember the things we taught them about the meaning behind the holidays – celebrating the birth of our Savior, Jesus Christ.
I'd love to help you build memories like that with your boys and your girls (we had two sweet girls after our boys). That's why Hal and I wrote our book, Christ-Centered Christmas. We'd like to give you a copy! It has the Christmas story illustrated with art from the masters, the history of Christmas decorations, how to throw a Caroling Party, song sheets to print, planning pages, and tons of terrific recipes our family has been enjoying for decades (including all the ones I've mentioned). I think it'll really bless you! Just click here.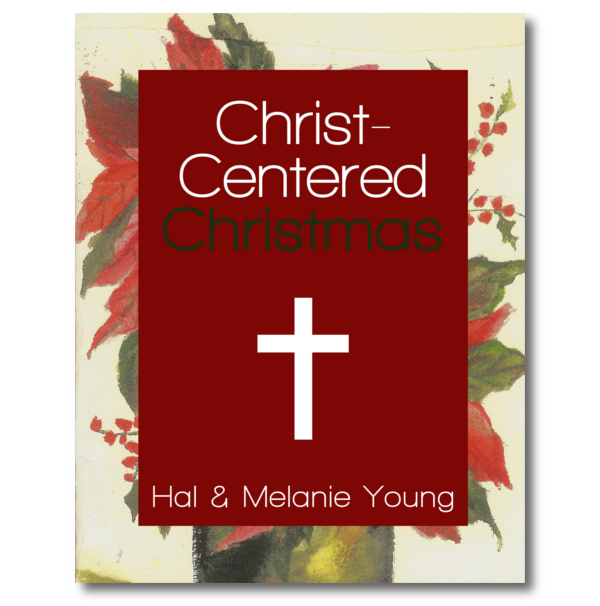 Enjoy!
Melanie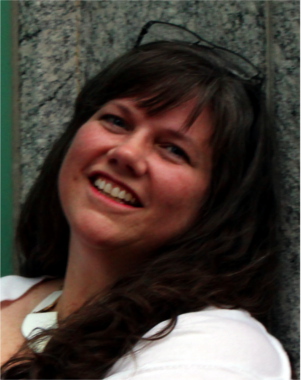 Melanie and her husband Hal are the award-winning authors of Raising Real Men, My Beloved and My Friend, and Love, Honor, and Virtue. They are publishers, writers, bloggers, and popular conference speakers internationally, known for their Christ-centered focus and practical, real-life stories. They are the parents of six real boys (four grown!) and two real girls and live in noisy, messy happiness in North Carolina. Read their blog, listen to their podcast, invite them to speak, and check out their Gift Guide for Boys!
2017 Homeschooling Through the Holidays Sponsors: