This post may contain affiliate links.
This post is part of the 2017 Homeschooling Through the Holidays series and was written by Lindsey from This Home School.
Before I had kids, decorating for Christmas meant getting out the "Twelve Days of Christmas" china, lighting candles everywhere, and dangling little crystal icicles on the tree. It was a season for the sparkly, the special…
and the extremely breakable.
Then our oldest son came along with his curious little hands and his penchant for finding the worst possible dangle to pull or knick knack to knock down.

While we had "baby-proofed" throughout our house, I didn't realize at first how much my holiday routine would also have to change. That first year, I went about my normal decorating and was in the midst of weaving a string of white lights through my nativity scene when it suddenly struck me that an errant tug on the cord would send the entire set plummeting off the mantel to its doom. I reluctantly wound the lights back up and replaced them in the box. The garland quickly followed. Then I realized that those crystal icicles would never do either. I surveyed my tree ornaments, all of which suddenly seemed impossibly fragile. All of the candles, the china — none of it was kid-friendly, and I felt a little stab of resentment toward this tiny person as more and more of my special and sparkly things found their way back to the storage room.
That was three years ago.
As we prepare for this holiday season, we've now got two little monkeys and a third on the way, and my attitude about what makes our Christmas decor special has seen a radical overhaul. Learn from my mistakes and follow these simple tips:
Make Decor with Your Kids

Involve your children in making decor items for the holidays. Even if your kids are teeny tiny, little handprints and footprints make beautiful keepsakes. You can browse a million possibilities on Pinterest. Our favorite is this snowman handprint ornament from involvery.com, which can be done on a less-breakable item if you prefer. This is our second year making these, and we use clear glass baubles so that the handprint is still visible, even after adding the snowman details.

Make sure you date projects like this and include your child's initials. I can hardly remember where I put my keys, so I know I'm not going to remember who made what when.


Many other holiday crafts are appropriate for — or adaptable for — very young children. This year, we are making snowflake wall decor out of Popsicle sticks, an idea from Crafty Nest. To make this project more preschool-friendly, we used regular Elmers instead of hot glue, and my son designed his own snowflake while I attempted to make one that was a bit more traditional. He also handled most of the painting.

His creation may not look like a snowflake to the casual observer, but he likes it and we'll hang it in his room when we deck our halls.

We also love these candy cane reindeer from One Little Project. They are adorable, classic, and very easy for young kids to make as gifts or tree ornaments. I like to keep a jar of them on the kitchen counter for hot cocoa stir sticks! Cute and yummy!

Choose Non-Breakables

The easiest way to involve your little ones in holiday decorating is to choose items they can handle safely. That does mean nixing the crystal icicles — or at least storing them for a few years — but there are plenty of kid-friendly alternatives.

We divide our Christmas ornaments into two categories — breakable and not-so-breakable. They are stored in separate ornament boxes, and the kids get to hang all of their ornaments at kid level. Daddy and I hang the fragile ones up high.
We also add decorative touches to their bedrooms. We have special holiday sheets for their beds, and they love the candles we bought to put in the windows. When I was a kid, my parents had candles like these that plugged in, and the bulbs got hot if they were left on long! Not anymore — we now have battery-operated LED candles. Ours even come on automatically with a light sensor, but there are several remote-controlled options available as well. They give the house such a pretty glow at night that it's hard to put them away come January (or perhaps early February…).
Avoid Social Media

I know, it sounds like an impossible task, but here's the thing: your Pinterest boards and your Instagram are constantly bombarding you with images of how perfect everyone else's life is and how flawless and tasteful their homes are. Around the holidays, the gorgeous decor amps up big-time, and it can leave you feeling a bit deflated as you Magic Eraser crayon off your wall for the third time this week.This special time of year affords us many opportunities to re-calibrate our values. It is the perfect time for a social media fast. You can do this totally cold turkey from Halloween to New Years, take a break only from certain accounts that are the most distracting for you, or simply change your routine to help you be more present. Several months ago, I adopted a habit of putting my smartphone up, out of reach when I am home alone with my kids. We don't have a land line, so it is still turned on to serve its function as a phone, but I am no longer playing around on it when I could be playing with my kids instead.

Try to avoid worrying about how re-pinnable your decor is, and instead keep your focus on making this time special for your family.

Focus on What Matters

As with any aspect of the holidays, focus on the reason for the season. For us, this means that our nativity set is central to our holiday decor. Our tree, as pretty as it is, gets set up in the back of our house in our sunroom. Our nativity goes on the mantel in our living room, the space where we spend 80% of our waking hours at home.

Yes, it looks a lot cooler with those white lights woven through it, but while our kids are young, we are keeping it simple and clear.


I adore this Willowtree Nativity Set from Demdeco. I have been collecting the pieces for several years, and I love the clean, simple aesthetic of it. What makes it even more special: the pieces are not terribly fragile, so from the time he was two, my oldest son has helped me set it up. We carefully take each piece out of its packaging and look at it. We talk about the journey of the kings, the message of the angels, the joy of the shepherds. We talk about how even the animals knew what a holy night it was. Then he helps me decide where to place them, always making sure that each piece is turned toward the center, toward Christ.

Last year, my son's godmother also got him his own nativity set — the Holy Family from Fontanini. If you are in the market for a child-friendly nativity, this one is ideal. The pieces are resin and small enough for little hands. Unlike my Willowtree set, the Fontanini baby Jesus is a separate piece, so you can keep the manger empty during Advent and add him on Christmas morning.

This year, by early October, my son had already asked if he could get out his "Jesus and his mommy and daddy." He knows a good thing when he sees it.
As you ready your home this holiday season, take a step back from the Joneses. Ignore those gorgeous mantlescapes. Resist the urge to re-paint your front door a more Christmasy color. Do not splurge on that glitter-encrusted reindeer for the foyer.
Instead of focusing on how the house looks, focus on how you and your children are feeling. Use your holiday decor to create an atmosphere of peace, intimacy, and joy during these sacred days.
Whatever you decide is best for your family this holiday season, may your hearth be cozy and your rooms filled with laughter!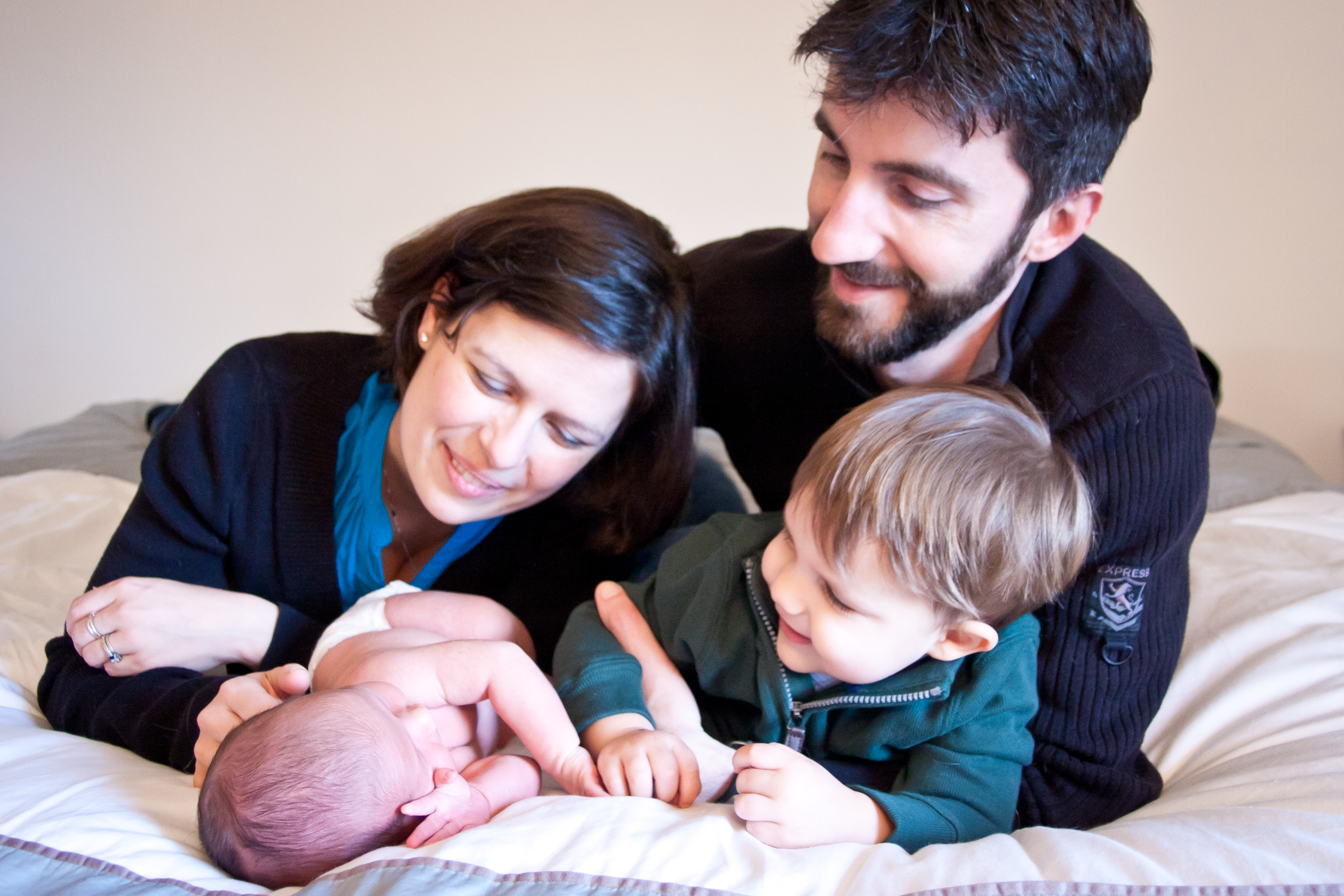 Lindsey is a mother of two, a math teacher, and the author of This Home School, where she documents her family's adventures in home schooling with two working parents.
2017 Homeschooling Through the Holidays Sponsors: