This post may contain affiliate links.
This post is for letter "L" in the 2016 ABCs of Homeschooling Through the Holidays series, click here to see all posts.
One of my favorite memories of childhood Christmases was the magic that filled the house each night when we plugged in the lights on the Christmas tree. My sister and I would argue about who would wiggle underneath the tree to do the special job of lighting up our home. In fact, it never felt like Christmas until the tree was lit, the glowing candles were in the windows and the lights along the roof-line reflected all their glorious colors off the freshly fallen snow.
And while growing up mostly in South Florida has meant my children haven't gotten to enjoy the special feeling of Christmas snow other than when visiting other places for the holidays, the magic of the lights is a tradition I've carried on.
Each year, usually the week after Thanksgiving, we pull out all the Christmas decorations and the first thing to go up is the lights. Inside, outside, on the tree, around the house. We work together to fill our house with light and, with it, love for the holiday season.
As daddy climbs up on the ladder to decorate the house (or up into the trees!), the kids help me with covering the bushes with lights. Each year we change how we decorate and add more lights and special items to our display which we pick up at after-Christmas sales.
We decide as a team how to arrange the lights inside to get the most glow and enjoyment from lights. We, of course, decorate the tree with lights. But we also hang lights around the doors, in the windows, on display cabinets, up the stairway banister and anywhere and everywhere else we find a spot.
It might seem silly to some to put so much effort into something that can be deemed superficial but for us, it's something we do and enjoy together, as a family. Our holiday lights provide a holiday glow and magic that is real and tangible. It fills our hearts with joy and helps us to find the beauty and happiness of the holiday season even in a world that doesn't slow down for anything.
The wonder on my children's faces when we drive up to our home the first night the lights are up is priceless. Seeing their excitement each night when we turn on the tree lights and the other lights around our home makes all the other stress of the season worth it.
Here's a few ways we take our holiday lights beyond the classic strings of lights:
We love adding a little extra charm to the front of our home and welcome our holiday guests with stakes that stick right into the ground and can help to show your family's individual personality. Stake lights come in lots of different shapes and styles and are even available as solar powered so you don't have to worry about stringing cords across walkways.
Another great way to show your family's favorite things is through lighted blow ups. They're great because can pack a big punch without a lot of work.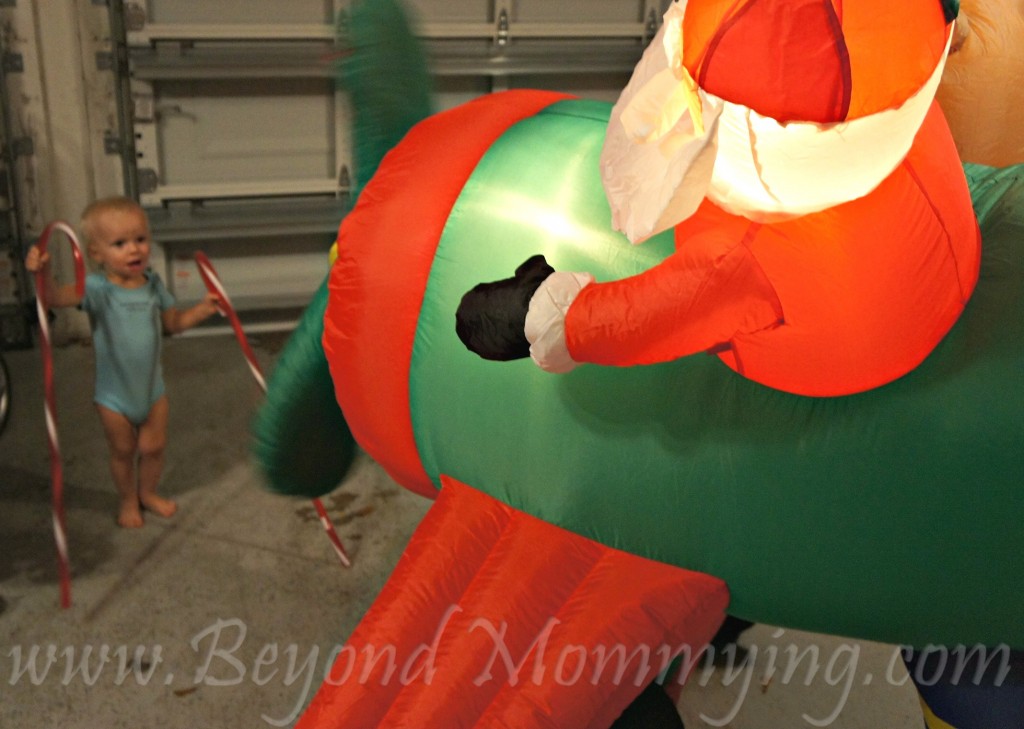 Battery operated lights are great for spaces where you don't have a plug handy and to keep from overloading your home's electrical system (which can easily happen when you have regular lights, electronics and holiday lights all in use in the same room).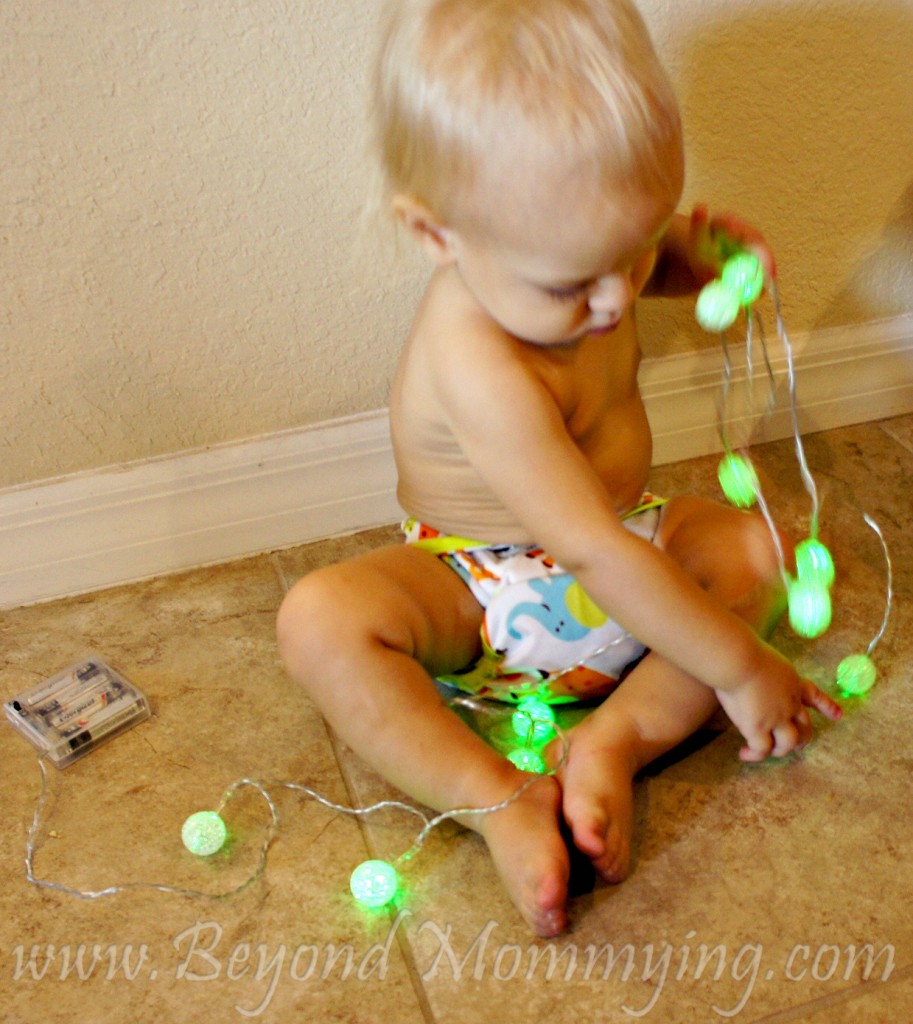 In the past few years I've gotten really into the holiday shaped lights, I have at least one string for pretty much every holiday now that I hang up in different places around the house to help us get in the spirit!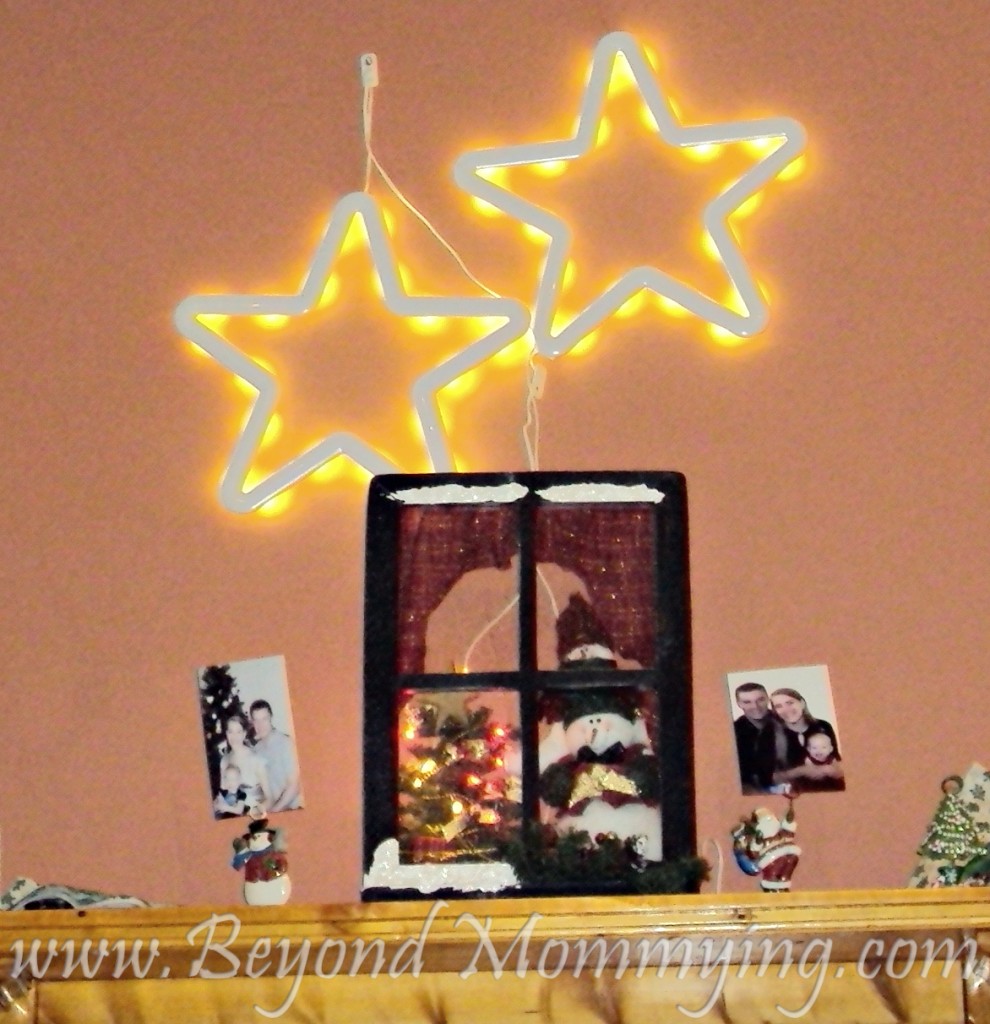 Mini trees are one of my favorite Christmas decorations. We have one for each of the kids that are pre-lit which makes their trees extra sparkly as well as easier to assemble and decorate.

Looking for other easy ways to decorate for the holidays? Check out my post on Quick and Easy Christmas Decorations.
Melissa is a homeschooling, ballerina mommy of four and lives by the motto "Life is never boring when you're never alone, but I know somewhere out there, there is life Beyond Mommying." She shares her parenting adventures on her blog Beyond Mommying. You can also find her on Facebook, Twitter, Pinterest and Instagram.
Visit our 2016 Homeschooling Through the Holidays sponsors: