This post may contain affiliate links.
Homeschooling moms are BUSY people!  Most people don't realize, homeschooling is a "full-time job", especially if you have more than one child.  I often struggle with time management. I get focused on teaching, assignments and projects and run out of time for other things like laundry, cleaning and dinner.  That's why weeknight dinners at our house usually have to meet three requirements:
Quick and Easy
Use ingredients I already have
Taste Great
I have plenty of "one dish" and "crock pot" meals but sometimes we just like a "traditional" meat and two veggie meal.  This Broccoli Casserole allows for a little variety but still meets all of my "requirements" for an easy weeknight side dish.  It's great for special occasions, too.  I usually make it earlier in the day, store it in the refrigerator and bake just before dinner.
Here's the Recipe:
12 oz package of frozen broccoli
Velvetta Cheese – about 6 oz – enough to cover the broccoli
Butter – about 2 tablespoons
Ritz crackers – 1 tube
**This recipe can be easily adjusted for smaller or larger amounts**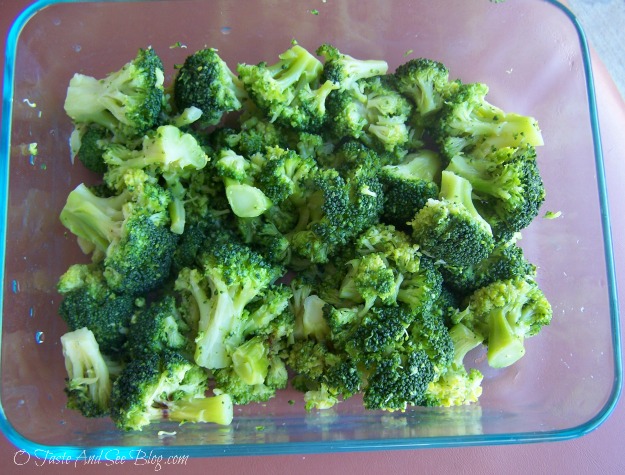 Cook broccoli in microwave about 10 minutes
Place cooked broccoli in bottom of glass baking dish
Slice Velvetta and place on top of broccoli
(Yes, I changed dishes in mid-recipe…I was making several things and need the other pan for something else)
Crush Ritz crackers and spread on top of broccoli
Top with pats of butter
**If making ahead, cover with plastic and store in frig until ready to bake***
Preheat oven to 350 degrees
Bake, uncovered, about 20-30 minutes or until heated through and cheese is bubbly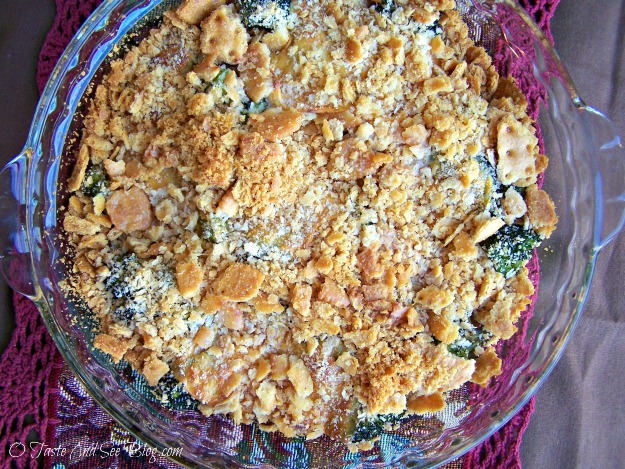 Easy weeknight or special occasion dish!